SHARON — As Luke Marzano battled esophageal cancer, he tried to imagine what life would be like for his loved ones if the worst happened.
"It hits you like a tidal wave," said the 36-year-old Sharon man.
Now, he is making up for lost time — having fun with his photography and videography business and simply being with his family, which includes Amanda, his wife of 12 years, their sons Zeke, 7, and Max, 4, and Teddy, their new puppy.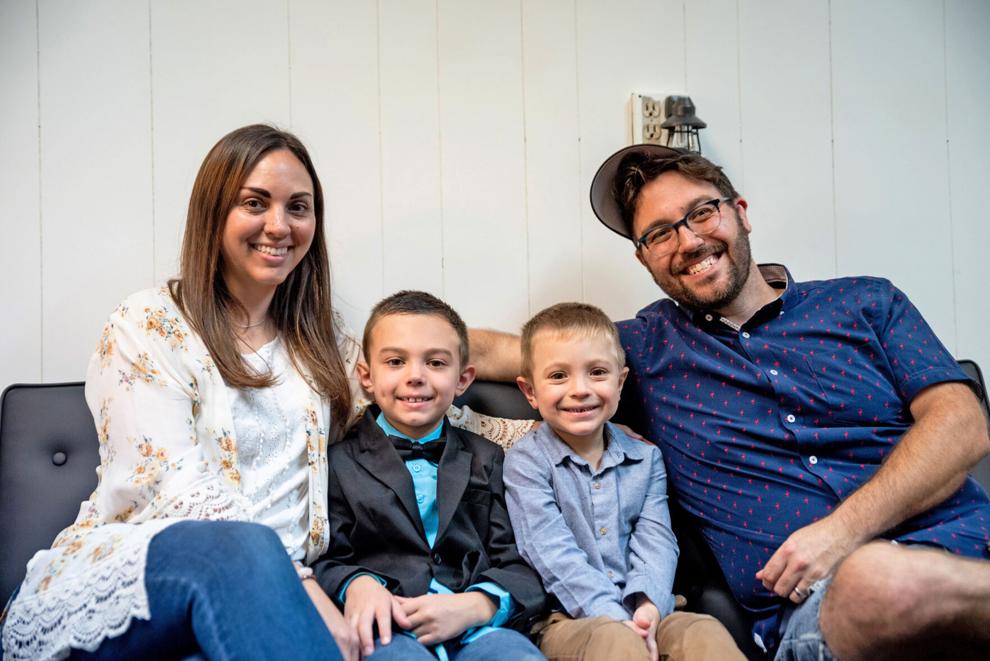 Marzano is cancer free, but he is still dealing with some challenges, like getting used to not having an esophagus and figuring out which foods he can handle.
The whole experience has felt surreal at times, he said as he and his family spent a recent morning at his studio, Rewind Photo and Video in Sharon.
"It's kind of a blur, too," Mrs. Marzano said.
Marzano, a 2004 graduate of West Middlesex High School, started to notice some joint pain in 2018. Doctors thought he had an autoimmune disorder at first.
He stopped eating gluten and felt a bit better. He switched to a vegan diet and lost a lot of weight, which he now knows was likely related to the cancer, the cause of which is unknown.
"You're your own best advocate," he said of trying to find answers.
On Oct. 18, 2019, Marzano was diagnosed with esophageal cancer after a tumor was discovered.
He and his wife were blindsided and shocked. Everything seemed to be happening in slow motion as they tried to make sense of the situation.
Marzano likes to be a "bright part" in people's lives, so being what he calls a "party pooper" has been difficult.
It was very hard to break the news to their families, especially Marzano's parents Joe and Bonnie, who is a breast cancer survivor.
At the time, Marzano was working remotely for a California company that helped businesses and organizations with their websites.
He quickly learned that everything else would have to take a back seat while he focused on his health.
In spring 2020, his first surgery at the Cleveland Clinic lasted all day. His esophagus was removed and his stomach was relocated to his chest.
That was right around the time that COVID-19 hit, complicating things for the family like childcare and social distancing.
Marzano had the virus at one point — a serious concern for high-risk individuals like cancer patients — but he recovered without too much trouble.
Mrs. Marzano drove back and forth to Cleveland many times. Sometimes her husband stayed with her father Barry and stepmother Sherry just outside Cleveland.
Marzano had a feeding tube after that first surgery, and he always felt hungry. He used to be a big eater and he now has to stick to 6 to 8 small meals a day.
His lower esophageal sphincter was also removed, so there is nothing stopping his stomach acid from coming up. He needs to avoid bending over, and he can't sleep flat on his back.
He has to remind himself to not overdo activities, but the physical limitations are frustrating, especially when it comes to being active with his kids.
Most esophageal cancer patients are much older than Marzano, so some of the concerns were new to his healthcare team.
For example, older patients don't need to be reminded to avoid wrestling on the floor with their young children.
Radiation and chemotherapy were hard, and Marzano felt like he was at "death's door" several times.
Mrs. Marzano recalls being upset when he had to receive chemotherapy on Christmas Eve because she wondered if it would be his last Christmas, and she didn't want him to spend it at the hospital.
"That was a really hard moment," she said.
"But we knew God was in control," Marzano said.
He often revisits a song that he heard at a work conference before he was diagnosed: "You Broke Through" by Mission Worship; the lyrics talk about trusting God to break through the walls of defense.
"It gave me a peace," he said.
He prays a lot and said that fighting cancer has strengthened the bonds with his wife, children and God.
Feb. 11 will mark three years since Marzano was declared "cancer free." The family likes to celebrate special occasions with Popsicles because he was excited to be able to eat the frozen treats after surgery.
The Marzanos noted that their immediate families, including their church family at Grace in the Wilderness Fellowship in West Middlesex, where Joe Marzano is the pastor, have provided amazing support.
There have been fundraisers, a drive-by parade of well-wishers that came past their home, notes of encouragement written by students of his teacher friends, and thoughtful gifts for the family.
Zeke and Max were just 5 and 2 when their father was being treated, so they didn't really understand everything going on, but they were a big help in cheering him up.
Beating cancer made Marzano rethink the next chapter in his life. He quit the remote job in December 2020 to focus on photography and videography, which he had been doing on the side since 2015.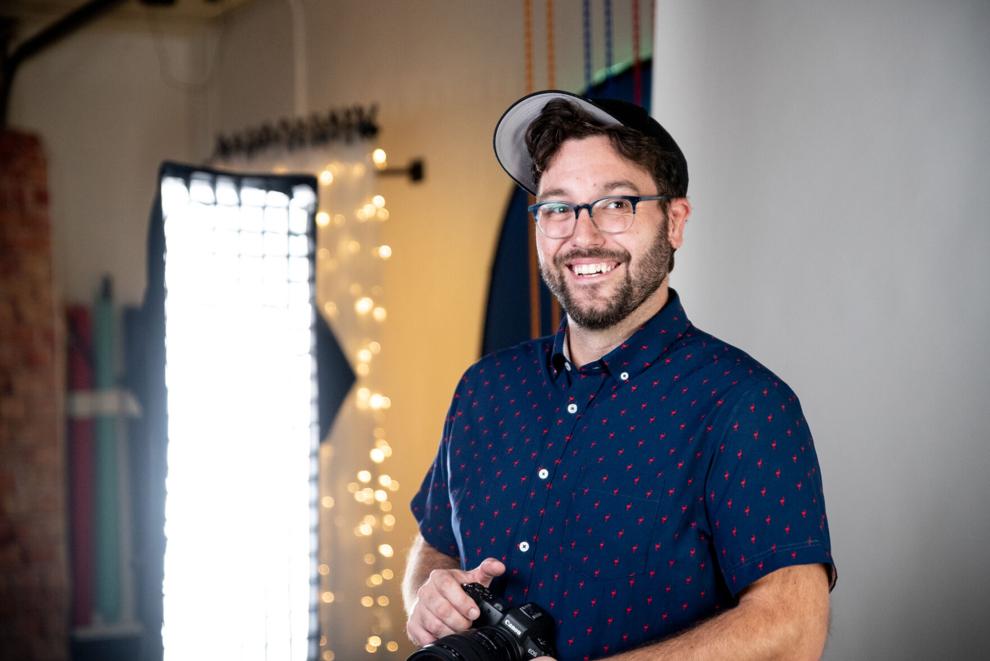 "I love interacting with people," said Marzano, who has a theater degree and initially thought about pursuing an acting career.
He appreciates the flexibility that comes with being his own boss, and his schedule is filled with senior portraits, weddings, engagements, newborns and more.
He has also taken photos for So Many Angels, a Pittsburgh organization that arranges pictures of kids with cancer dressed as superheroes.
Marzano's new "normal" has come with a huge learning curve, but he is thankful for each new day.
He's been sharing parts of his journey on TikTok, where he has 128,000 followers, and he'd like to tackle the rest of his bucket list.
He has an interest in working in the entertainment industry and he'd like to help build up Mercer County and downtown Sharon.
And while Marzano hates that he went through something so traumatic, he hopes that sharing his story helps others.
"There is help in healing," he said.