According to research, the rising cost of living has left New Zealanders spending significantly more on food and has also influenced diets and shopping behaviour.
Agriculture banking specialist Rabobank and food charity KiwiHarvest found that 40 percent of households said they were now spending over $200 (US$125) a week on food, up from 35 percent in 2021.
"With food prices rising strongly over recent months, it's no surprise to see household food spend has increased markedly from a year ago," Rabobank's head of sustainable business development Blake Holgate said in a statement.
"And with inflation also impacting prices for most other goods and services, it's no shock to see the survey identifying 'cost of living' as the number one concern for Kiwis in 2022."
Kiwi eating habits are also gradually shifting, with the popularity of plant-based diets rising for health and environmental reasons, with an increasing number of Kiwis also choosing to reduce meat consumption due to price.
Just under three in ten respondents also flagged a desire to eat less meat, while seven percent intended to eat more.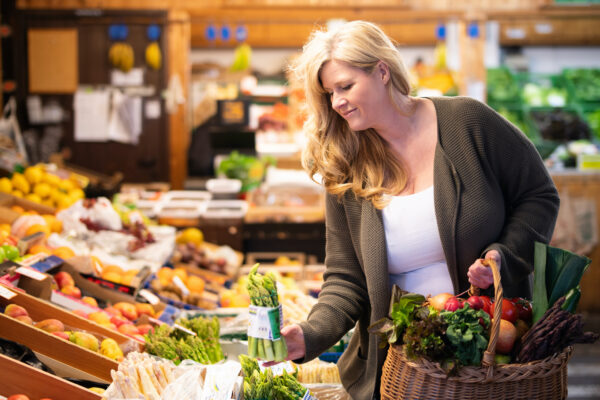 "The number of respondents saying they identified as vegan rose to five percent, from two percent in 2021; while the number of vegetarians also rose, climbing to nine percent from seven percent previously," Holgate said.
Despite the increasing number of people with plant-based diets, fewer people are getting the recommended five or more servings of fruit and vegetables a day, from 60 percent in 2021 to 57 percent.
More than half of respondents cited cost as a significant obstacle to eating more fruit and vegetables, with other reasons including not having enough time to prepare and not being able to go to the shops often enough.
Shopping Behaviour Changing
Despite this, the survey found that more Kiwis were going to the local supermarket for "top up" shopping while the number of households relying on a main weekly shop has slightly decreased. Most Kiwis do the main grocery shop with some "top-up" shopping when required.
"Supply chain issues and staff shortages at supermarkets have limited the availability of some products at various times over the last year, and this may be one possible explanation for why 'top-up' shopping has become more prevalent over the last 12 months," Holgate said.
Food delivery apps have also exploded in popularity as a complement to the weekly grocery shop, particularly over the last 12 months.
"National and regional COVID-19 lockdowns are likely to have played a role in helping drive uptake of these services over recent years, while the convenience and growing range of choice offered by these services are further key factors.
"And with app usage particularly prominent among younger Kiwis and urban-based Kiwis, it's likely these apps will play an increasingly significant role in the way New Zealanders purchase food over the years ahead," Holgate said.