Fernando Torraca eats this many egg whites to avoid bloating.
They say that too much of anything can be a bad thing. Whether it is food, exercise, or anything else you can think of, humans are taught to be aware of moderation. According to Fernando Torraca, better known as The King Of Diet, there is no such thing as too many eggs.
Torraca has become a social media sensation for his understanding and ability to put together a diet plan. He has built an impressive physique and shows it off, along with meals that he puts together. Recently on TikTok, The King Of Diet shared a video getting a massive amount of eggs from the market. He explained why he likes to eat 100 egg whites per day.
"I eat egg whites, no whole eggs…only the egg whites. If I eat the whole egg with all the yolks, I'm going to get deep diarrhea alright? I eat eggs because when I eat chicken I feel bloated."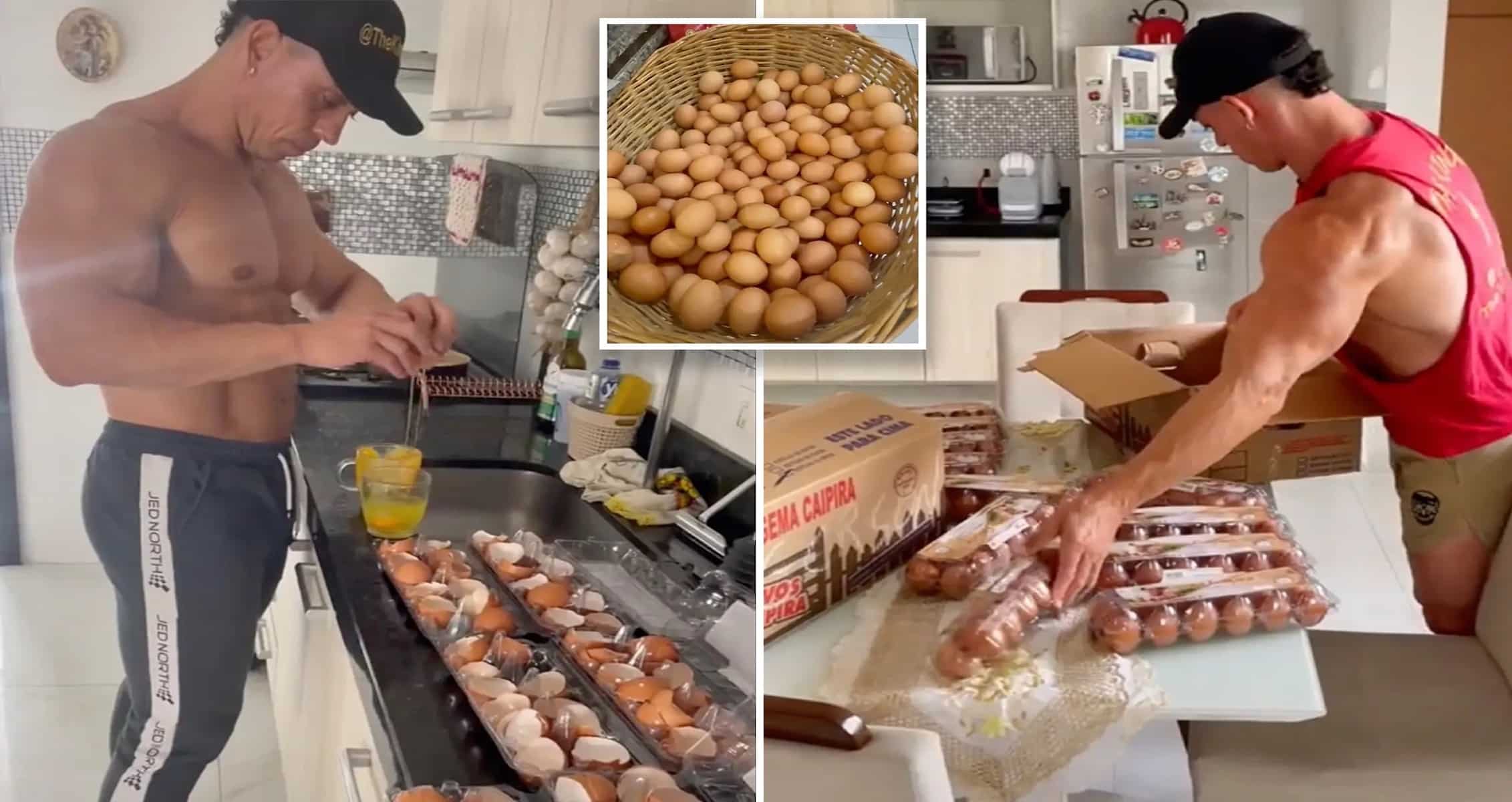 Fernando Torraca Explains Method To This Diet
Eggs, specifically egg whites, have been part of diet plans in bodybuilding and other sports for decades now. This is just one element of diets that have helped athlete keep weight off and build muscle.
For Fernando Torraca, it is all about the nutrients that are being brought in. He is not an advocate for steroids or different performance enhancers.
"They say Roids but they don't see my struggles. It's not easy eat 100 eggs daily," Torraca wrote in his video.
Out of 100 eggs, Fernando Torraca limits himself to just two yolks. This is to ease his stomach. Protein has always been popular in diet plans when building muscle but Torraca only eats eggs and not other foods like dairy or chicken.
"I don't eat red meat everyday because I notice I get bloated. The next day, I'm so bloated. The eggs take me like a 30, 40 minutes, 1 hour to digest good, it's gone. Fish takes me like three hours, three hours and a half to feel the good digest to move onto the next meal. The red meat takes me like 24 hours to feel good."
There have been many social media sensations going viral for their straight diets. Of course, it begins with Liver King, who prides himself on living the nine ancestral traits. On TikTok, many have shown off different diets, including raw organs and brain. As for eggs, Jay Cutler once reminisced on a time where he would eat 140 eggs per day.
The King Of Diet continues to show off his lifestyle while remaining all natural. As we have seen, eggs are a big part of his daily routine.
For more news and updates, follow Generation Iron on Facebook, Twitter, and Instagram.