Usually consumed as a juice, wheatgrass, that is procured from the wheat plant (Triticum aestivum plant), is a very healthy superfood. It is rich in nutrients and can be consumed in powdered form or in smoothies and salads too.
Filled with antioxidants, and antibacterial and anti-inflammatory properties, health experts have lauded it as the ultimate health tonic.
Bengaluru-based Prabhath Vijayan who grows wheatgrass in a corner of his house says, "Growing wheatgrass is as simple as sprouting pulses. It doesn't need extra care, too much sunlight or fertilisers. If you have a flat container which can hold two inches of soil, your body's daily need for a nutrient-rich beverage will be sorted."
He adds, "Just 100 gm of wheatgrass contain as many vitamins/ minerals/ enzymes available in 13 kg of normal vegetables."
Moreover, wheatgrass juice clears the stomach and assists in better digestion.
"While grinding or powdering the grass make sure that it is done slowly without trying to heat the grass. As the crop is rich with antioxidants, heating will adversely affect the nutrition part," says Prabhath, who drinks wheatgrass juice regularly.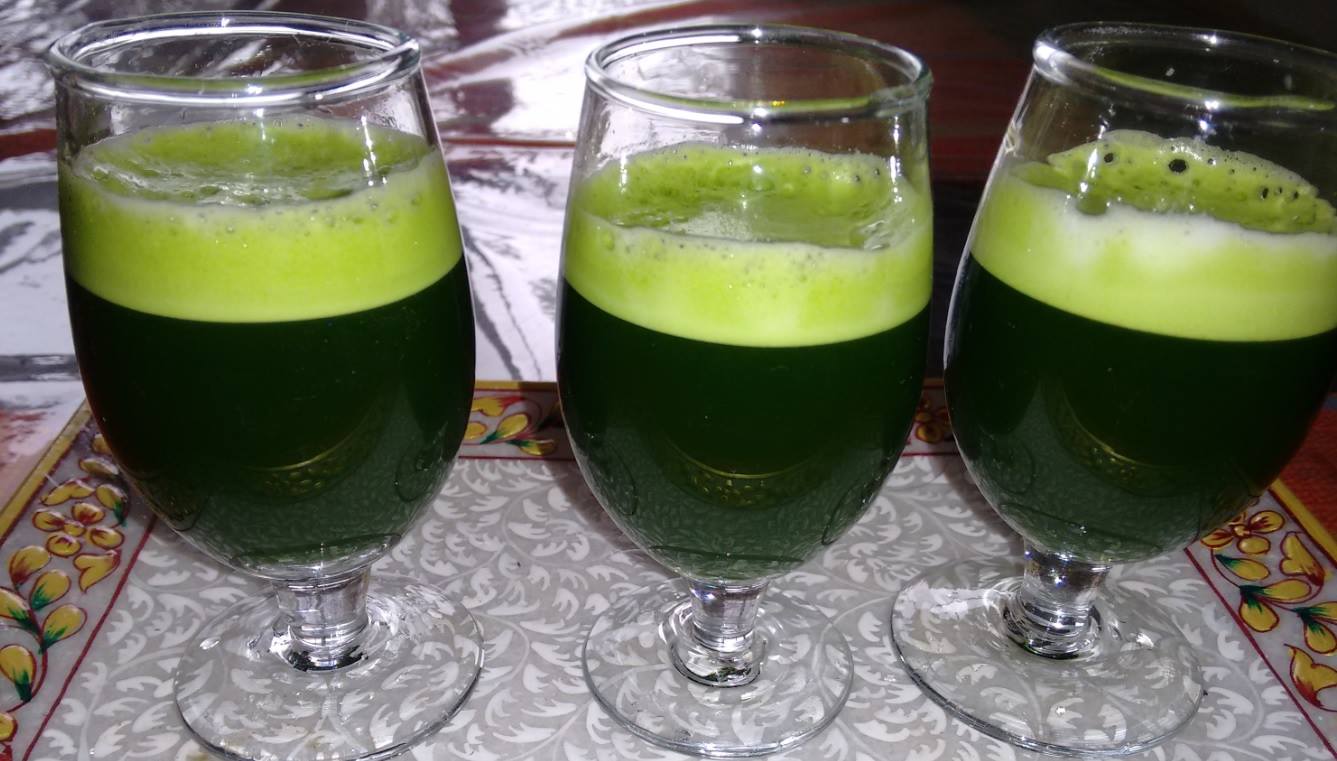 He dictates a step-by-step process to grow wheatgrass at home:
Take a 3-4 inch deep flat tray in which small drainage holes are present/ can be made.
Soak a handful of wheat grains overnight. Store-bought wheat can be used.
Fill two inches of the tray with a layer of cocopeat or a mix of cocopeat and soil/ sand.
Sow the soaked wheat and cover it with a light layer of the same soil mix.
Sprinkle water soon after sowing, and after that water it once a day.
The tray can be kept in any corner of the house and doesn't require much sunlight.
The grass will be ready within two weeks. Two harvests can be made from this crop.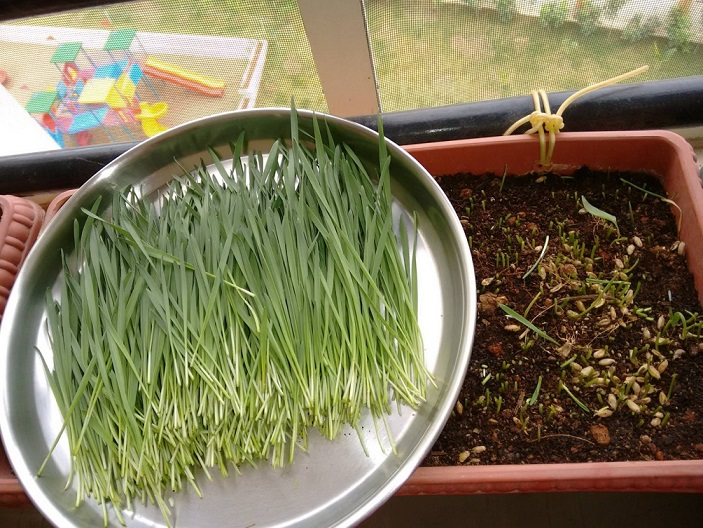 To those who wonder what are the health benefits of having wheatgrass daily, Prabhath shares a few:
Filled with nutrients: Wheatgrass contains calcium, iron, magnesium, vitamins A, C, E, K and B complex, proteins enzymes, 17 amino acids and chlorophyll phytonutrients. All these are essential for a healthy body.
Detoxification: Wheatgrass has detox properties which can clean the intestines, and help to get over bloating, gas and other digestion-related issues. It breaks down complex food items into smaller parts and makes digestion easy.
Immunity building: The antibacterial properties present in the grass will assist in removing toxins and thereby building a healthy immune system.
Balances metabolism: Fluctuation in metabolism being the root cause of unhealthy weight gain and skinning, wheatgrass intake will balance the metabolism and contribute to weight loss/gain. It contains zero calories and fat.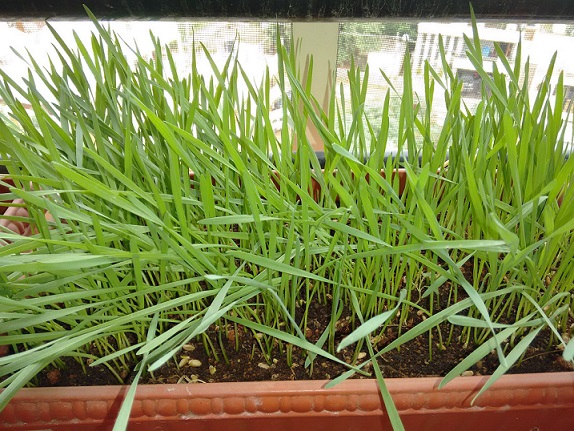 "One glass of juice or one teaspoon of the powder is usually enough for a person per day. The grass might be a little heavy for the stomach, at least in the beginning and it will take some time for the body to adjust. Thus, begin by consuming it in small portions and slowly increase the quantity," Prabhath says.
Advisory: Please consult with your doctor if you are pregnant or if you are on any specific medication before consuming wheatgrass.
(Edited by Yoshita Rao)