A letter sent to President Joe Biden by Congressman Jamie Raskin (D-MA) and 31 other United States House of Representatives members urges for at least one vegetarian entrée at every federal facility across the country. The letter asks for a meatless meal to be a requirement for federal facilities ranging from museums to national parks to military bases. 
The Congress members are asking the White House to implement this change for myriad reasons, including to provide more access for government employees and visitors to federal facilities to plant-based meals that help curb illnesses such as Type 2 diabetes, obesity, and heart disease, while at the same time reducing the country's carbon footprint. In the letter, the Congress members cited statistics from the Environmental Protection Agency that show animal agriculture is a significant contributor to greenhouse gas emissions. 
"More and more Americans are interested in vegetarian options—especially younger Americans, who are seeking out healthier options that also reduce their carbon footprint," the lawmakers wrote. "Although the Food Service Guidelines for Federal Facilities recommends that federal facilities 'offer protein foods from plants' and defines an entrée as 'meat' or 'meat alternate,' vegetarian entrées are still not routinely provided at federal facilities … To help ensure the federal government is leading through its own food practices, we urge you to make a vegetarian entrée available everywhere the federal government is serving our people a meal."
The Congress members intentionally sent their demand letter ahead of the White House Conference on Hunger, Nutrition and Health, an event in September when the Biden Administration will map out its strategy to alleviate hunger, improve nutrition, and increase physical activity across the nation.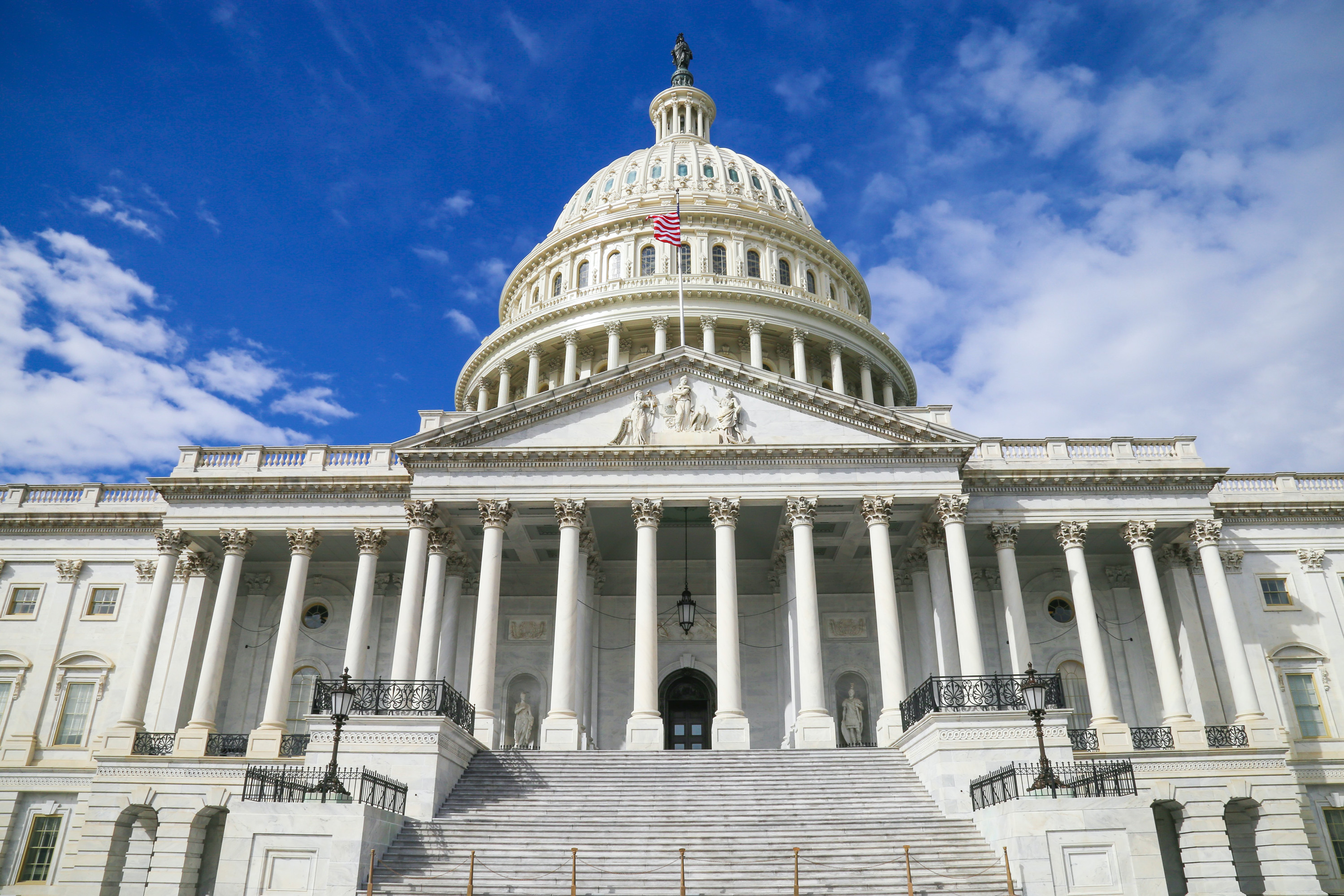 Vegan food on federal menus
Separately from the Congress members' letter, a push for vegan meals on military menus is underway, as well. In June, animal-rights group Mercy For Animals (MFA) released findings from a survey it conducted which found that a majority of US military members wanted access to plant-based meals, particularly ready-made meals (or MREs).
Since then, Congress members have made amendments to the 2023 National Defense Authorization Act (NDAA) to encourage the military to explore plant-based meals on menus. House Representative Elissa Slotkin (D-MI) submitted a provision that tests plant-based meat options on at least two Naval bases to determine the demand for such options and the feasibility in implementing them across more bases. This program is set to begin by March 1, 2023.
Separately, Representative Ro Khanna (D-CA) pushed forth an amendment to the NDAA that will explore plant-based MREs within the US military as a whole. The amendment requires the Defense Logistics Agency of the Department of Defense to generate a report that includes a study of service member preferences, a feasibility study into the production of plant-based MREs, and a proposed plan to create and offer plant-based MREs to active service members. This report is due on September 30, 2023.
Military facilities and other federal cafeterias might see more vegetarian meals sooner should the White House heed the call of the letter submitted by Raskin and 31 Congress members.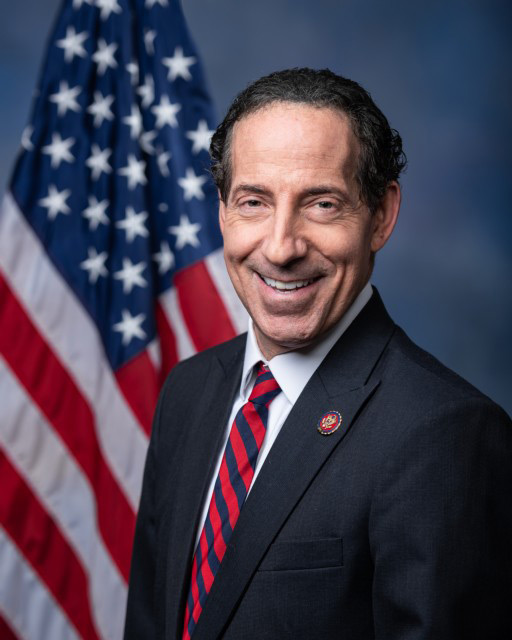 Jamie Raskin's vegetarian journey
Jamie Raskin's leadership in the effort to get a meatless meal on every federal facility menu is informed by his own experience with a vegetarian diet. The Congressman adopted a meatless diet for one week in 2009 during the first ever Try Veg Week—organized by Animal Outlook (known then as "Compassion Over Killing")—in Takoma Park, MD, while he was serving as a State Senator in Maryland. 
Ultimately, he decided to stick with it for various reasons. At the time, Raskin told VegNews that eating vegetarian meals not only made him feel physically better but came with environmental benefits, too. "It also made me feel better politically because I finally lined up my menu with my morals," Raskin said. "I've seen what the poultry industry has done to the Chesapeake Bay and I'm glad not to be implicated personally in the continuing contamination of our most precious estuary by virtue of eating chicken nuggets every day."
Raskin's son, Tommy Raskin, was by his side when he went vegetarian in 2009. Tommy Raskin eventually became a vegan animal-rights activist and in 2017, he shared a poem he wrote, titled Where War Begins, during AO's DC VegFest that touched on the interconnectedness of all beings and their shared suffering at the hands of exploitation. 
Tragically, Tommy Raskin died by suicide at the age of 25 at the end of 2020 but his legacy and animal-rights activism will forever be remembered and carried on. After his death, the Raskin family set up the Tommy Raskin Memorial Fund for People and Animals, which will distribute funds on a semi-annual basis to the charities and causes closest to the activist's heart, including Oxfam, Give Directly, the Helen Keller Institute, and AO.
For the latest vegan news, read:
Plant-Based Diet Better Than Keto for Cancer Prevention, Research Shows
Why Animal-Free Whey Is the Way Forward for Sports Nutrition 
Two New Oatly Soft Serve Flavors Arrive at 16 Handles
Happy birthday, VegNews! To celebrate, we're having a mega subscription sale—complete with incredible vegan prizes.
Happy birthday, VegNews! To celebrate, we're having a mega subscription sale—complete with incredible vegan prizes.