South Indian actress Srinidhi Shetty who shot to fame with KGF: Chapter 1 is a foodie, but keeps a check on her diet to remain fit. She loves home-cooked food and has two meals a day which are mostly simple, non-complicated and comforting. Here is an excerpt from an exclusive interaction with her.
What is a regular day like in your life?

Well, it honestly depends on whether I am working or not. If I am working, then it starts with an early morning workout session, and then straight to shoot. Once I'm back, I take a relaxing bath in the evening and finish my day with a proper skincare routine before I get into bed. So, my day is pretty much about working and focusing on my health. On a non-working day, I usually wake up late and then head to the gym. After that it's wide open – most of the time I watch something on TV; spend the day reading a book or catching up with my friends. But yes, I am someone who likes being with myself.
What diet regimen do you follow to look so fit?

Well, being in the industry, I have to take care of my health, which is my body, my skin & my food habits. For my body, I feel there is no substitute for a good workout, so I hit the gym as regularly as I can. For food, it's usually 2 meals a day with a balanced diet of carbs, protein, fruits & veggies. And for my skin, I have my daily AM and PM skincare routines.
What do you have for breakfast on most days of the week?

Usually, my first meal of the day is around 12 pm, I prefer brunch or an early lunch over breakfast, and it usually includes a portion of rice, curry, or chapati sabji. I love home-cooked food, so as long as it's that – I am good with eating anything!
What's your lunch and dinner like? How involved are you in their preparation?

I like to keep my food light and easy on the gut, so most of the time it's a combination of protein and fruits/salads. My cook enjoys cooking for me because I am easy and non-fussy about food. I enjoy home-cooked food and hardly eat anything that needs a lot of preparation.
Tell us about your association with KFC?

I've always been fond of KFC's signature chicken, right from my college days when I used to go to KFC with my friends! So, when I got the opportunity to collaborate with the brand, I was thrilled! The experience was exactly like the product – Popcorn Nachos – exciting, flavourful, masaledaar, and I added the drama to it! I remember sneaking in a bite or two of the crunchy Popcorn Nachos between shots – that was the best part about the shoot!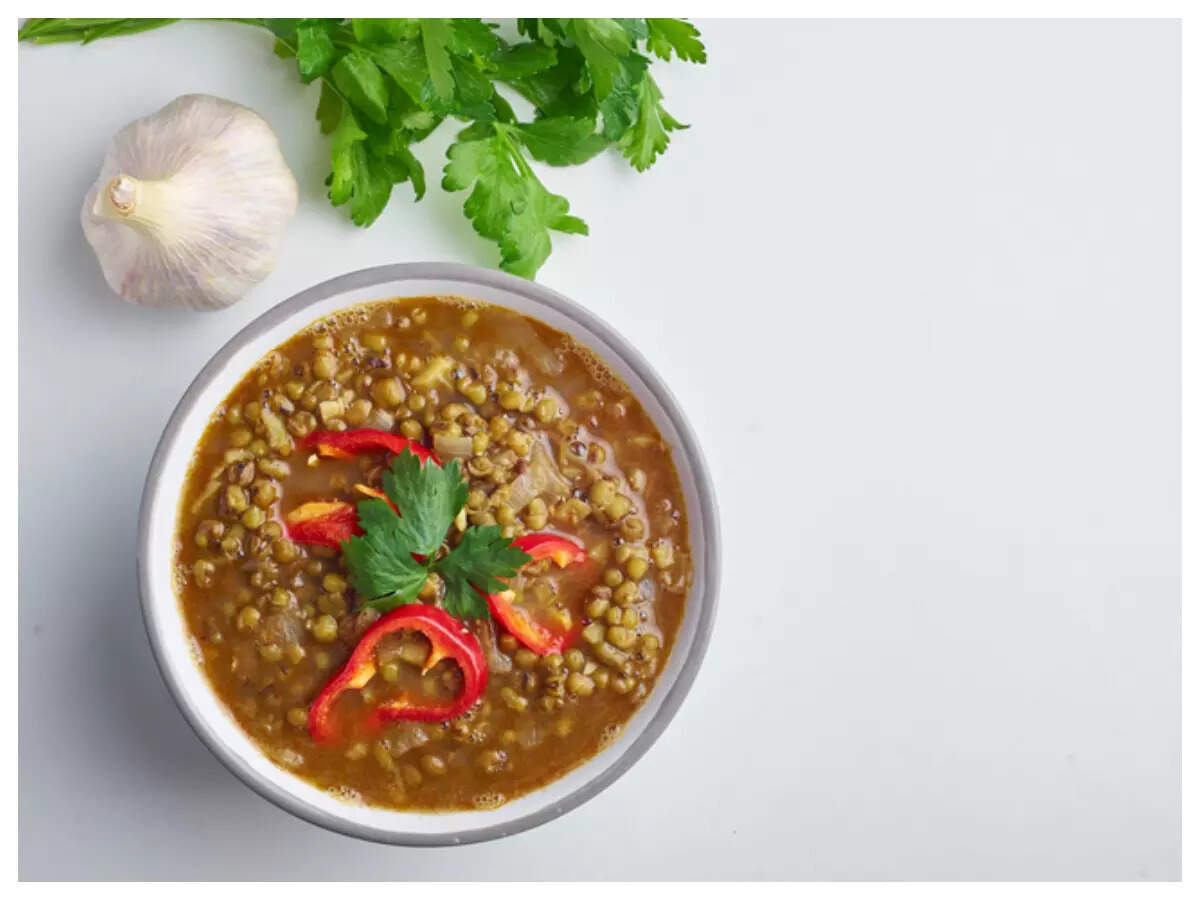 What is Maa ke haath ka khana for you?

Honestly, everything she cooked was gold. I loved even the simplest food she made for me. And I miss it terribly! If I had to pick only one, then I remember the Mangalore style Green Gram Curry with rice. It used to be a delicious combo, and one of my favourites.
Do you cook? What is your favourite food?

I can cook, but my schedule doesn't allow me to spend a lot of time in the kitchen. During the lockdown, I cooked quite a bit and tried a lot of dishes. I'm a foodie so I enjoy everything and my comfort food is a simple dal chawal or curd rice & pickle. Also, I have a major sweet tooth!
Thumb Image Courtesy: Instagram/srinidhi_shetty
Embed Images Courtesy: istock
For scrumptious recipes, videos and exciting food news, subscribe to our free
Daily and
Weekly Newsletters.