Worrying about losing weight? Lemon tea can help. Take a look at how lemon tea helps
in weight loss. 
Lemon is an extraordinary food that makes one of the simplest and nutritious  beverages when paired with water and honey. Many enjoy drinking hot water with lemon in the morning. For those who are unfamiliar, this  morning ritual not only hydrates your body but also aids in the removal of pollutants. Lemon tea for weight loss is quickly gaining popularity. The tea boosts your metabolism, and it is low in calories. It is also a good source of vitamin C. Its tart flavour and citric scent can help you relax and calm your anxiety. The tea's antioxidants aid in the removal of pollutants and the reduction of inflammation. Here are some of the benefits of lemon tea for weight loss:-
1. Accelerates Metabolism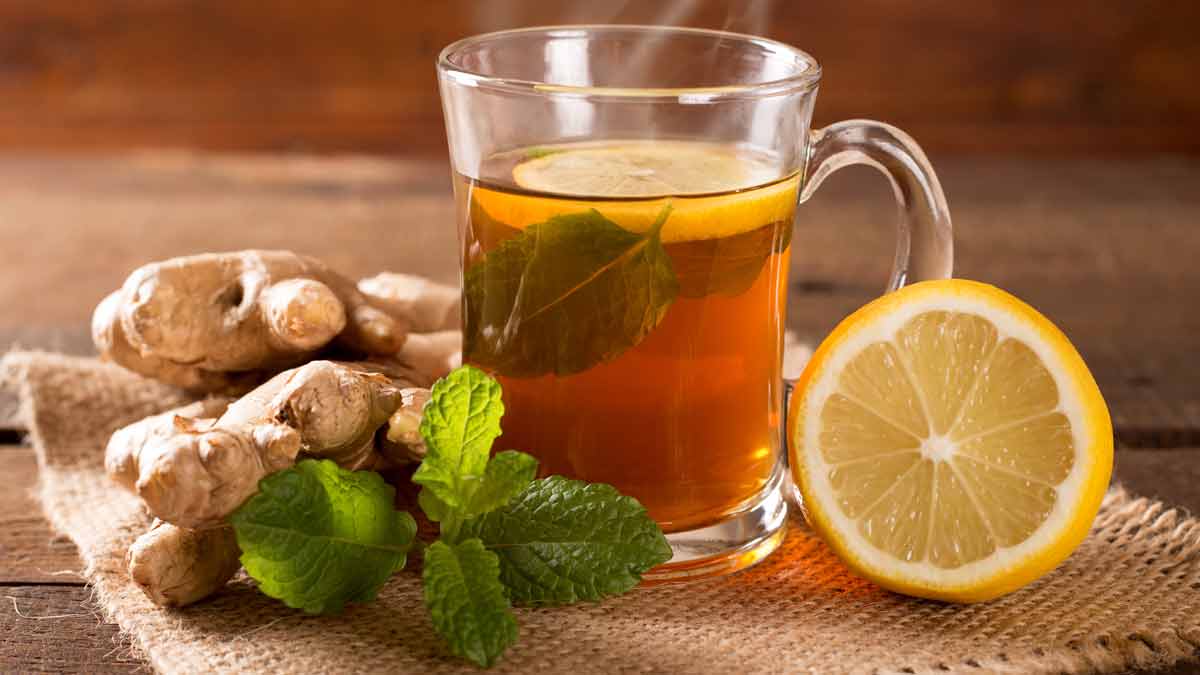 Lemon tea can assist in weight-loss by helping quench your thirst whenever you feel like reaching for a sugary drink. Some believe it helps in accelerating metabolism by flushing the toxins out of your body. Drinking lemon tea  along with calorie restriction as a part of a detox program may help reduce body fat and improve insulin resistance in premenopausal women 
2. Boost Immunity 
As lemon is rich in Vitamin C, which is  important for the growth, repair and development of your body tissues. It also boosts immunity. Vitamin C can help prevent iron deficiency, manage high blood pressure and heart disease risk. 
3. Appetite Suppressant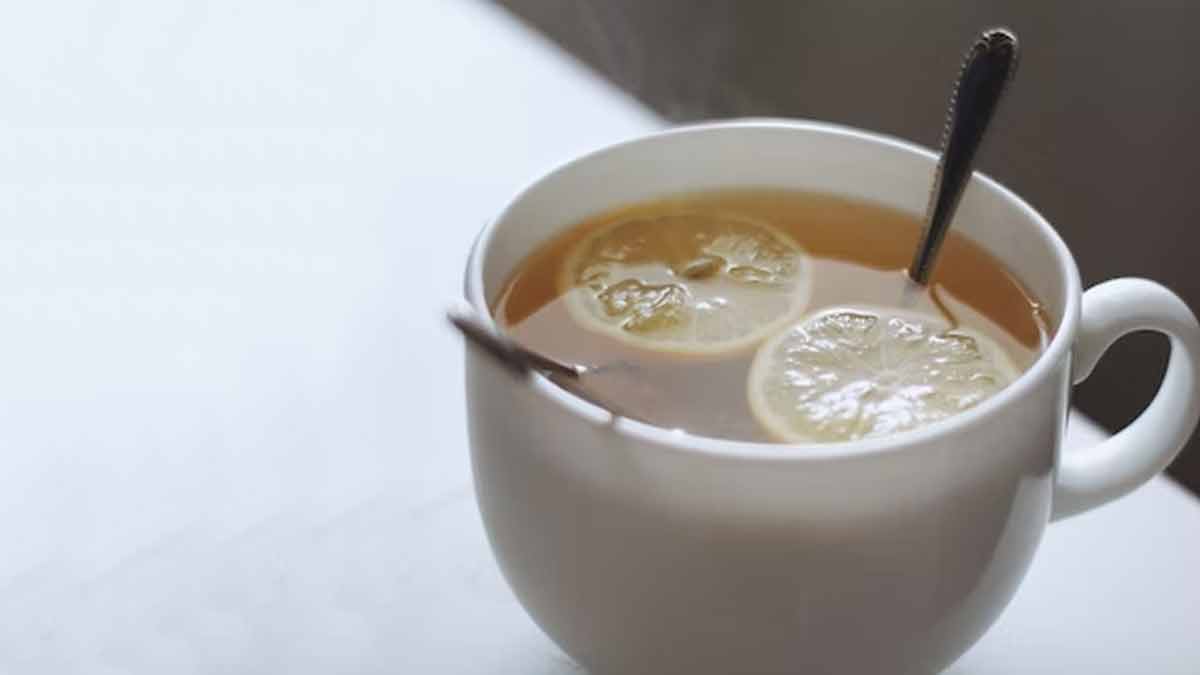 When you add ginger to your lemon tea, it makes a  drink packed with anti-inflammatory properties. Ginger (Ginger Tea Health Benefits) is known to help with nausea and reduce muscle pain. It is also known to be an appetite suppressant. Ginger increases your energy level and aids in digestion as it has high-fibre content. 
Don't miss: Lemon Juice And Olive Oil Are Great For Your Detox And Weight Loss Journey, Here's Why!
4. Calorie Intake
Without cream and sugar, lemon tea has very few calories in it. You can drink as much as you like and still maintain a calorie deficit, which helps you with weight loss.
Don't miss: This Turmeric & Lemon Tea Can Boost Metabolism & Help Shed Kilos
5. Detox
The citric acid in lemon improves digestion and detoxifies the kidneys and liver. It also counteracts  acidity in the gastrointestinal tract. This is vital to keep your body functioning properly, while reducing bloating and constipation. Lemon tea hydrates the body and flushes out the excess sodium that causes bloating.  
You can make hot or cold lemon tea easily at home to kickstart your weight loss. You can choose to make a steaming mug on a cold day or fill it with ice and enjoy lemon iced tea on a hot day. Drink one or two cups of lemon tea per day without sugar. 
Did you enjoy reading this article? Do share your thoughts with us on our Facebook page. For more such stories, stay tuned to HerZindagi!
Did you like this article ?