Transformation of the Day: Natasha lost 93 pounds by embracing an alkaline vegan eating style and staying active. When her doctor warned her about how high blood pressure could shorten her life, she decided it was time to start living, not just existing. #fitover40 #plantbased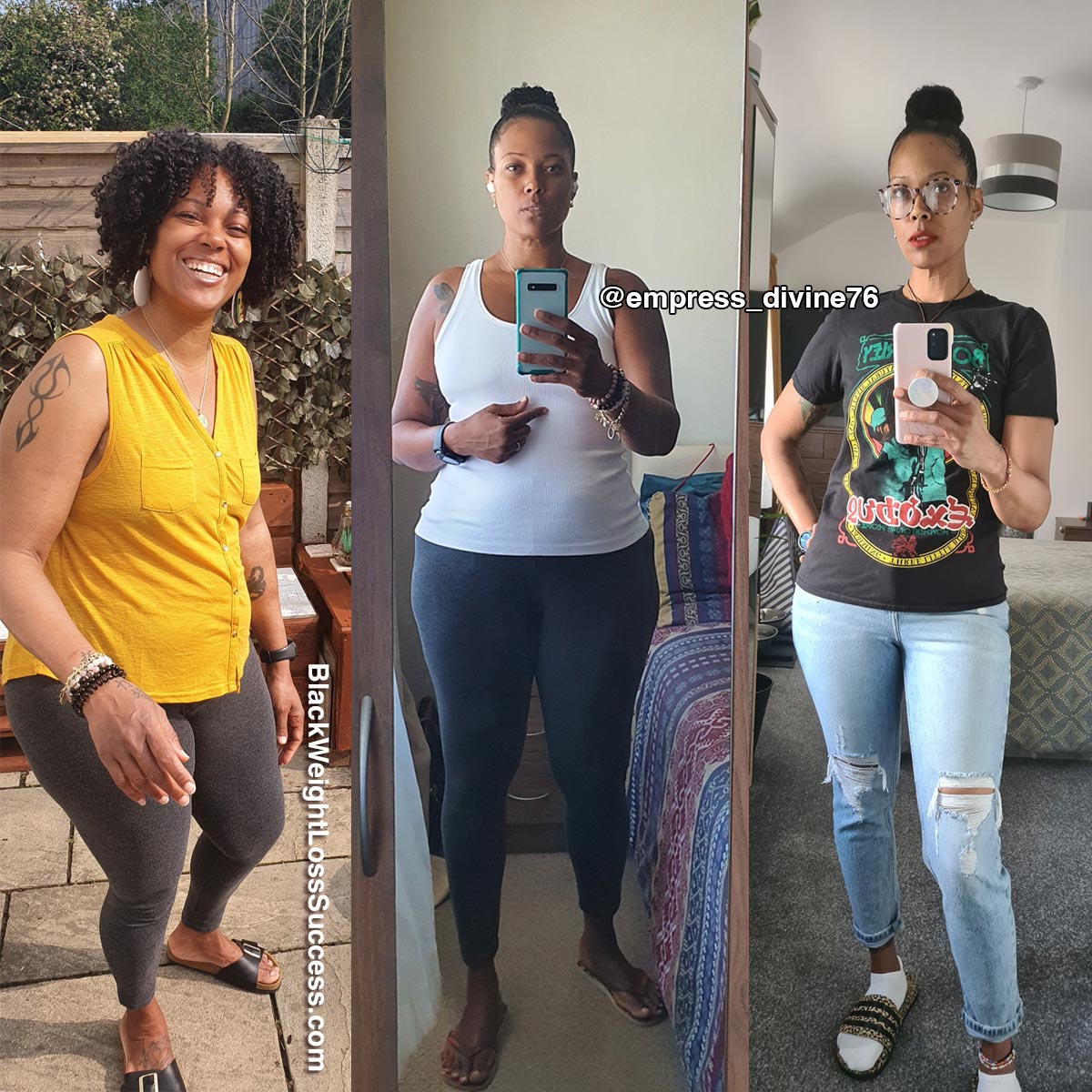 Social Media:
Instagram: @empress_divine76
My name is Natasha S., and I am 45 years old. I'm from a small island called Bermuda, but I've relocated to England.
What was your motivation?
My motivation to lose weight was I was to LIVE. I had a stroke at the age of 31 due to high blood pressure. My doctor at the time told me that if I didn't make any changes, I wouldn't live past 40 due to heart damage. I was taking 14 pills a day and was existing, not living. I did everything I could medically, and my condition never improved, so I tried the natural approach. 
How did you change your eating habits?
I researched Dr. SEBI and the alkaline diet. Immediately I knew this was the change I needed. So I went cold turkey and cut out everything that wasn't alkaline vegan. I also researched fasting and fruit juice fasting and started incorporating them into my lifestyle. Once I adjusted my diet to alkaline vegan, the weight literally fell off. 
What is your workout routine?
Now I walk a lot. I also do step classes on YouTube and yoga. Due to my energy levels being super high, I'm always busy and usually active daily.
Starting weight/Current weight
My starting weight was 245 pounds. I currently weigh 152 pounds.
What is your height?
I am 5 feet, 10 inches tall.
How long did your transformation take?
I've been on this journey of creating a new vegan lifestyle for a little over three years now. It took about 18 months to get to my current weight.
What's the biggest lesson you've learned so far?
My biggest lesson is to stop being so hard on myself. I'm human. I'm bound to mess up now and then. When I realized what I was doing to my health, I quickly got back on the right track.
What advice would you like to share with women who want to lose weight?
My advice to anybody wanting to lose weight is to find your WHY and just do it. Why do you want to lose weight, why do you want to heal your body, why do you want to live. Make the change. You won't regret it.
Is weight loss surgery part of your journey?
No, I haven't had weight loss surgery, I fed my body what it needed, and the weight fell off.