Tiffany Valenti is a 28-year-old mum of two from Adelaide who's seen many changes since she started her Healthy Mummy journey but especially a change in her happiness.
The mum of a 2-year-old and 3-year-old has seen changes in her body and weight but she's also seen a significant change in her mental health.
Read more of her transformation and journey below.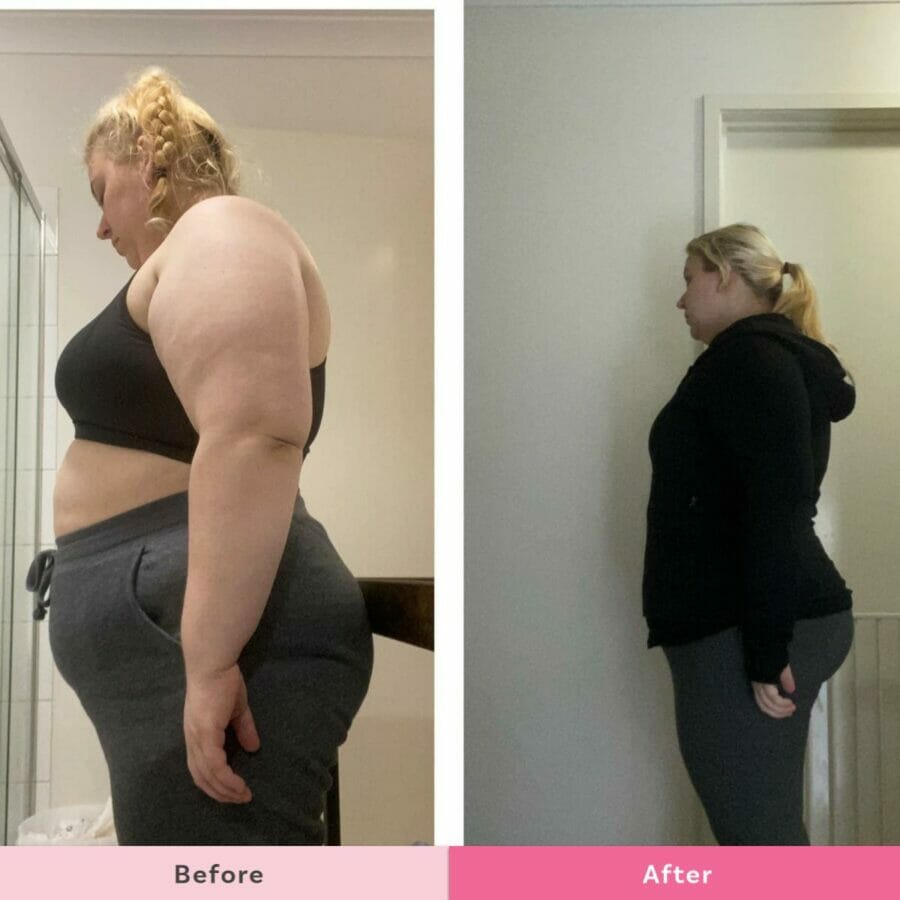 Her weight hasn't changed but her health and confidence have!
Tiffany began her journey after two back-to-back pregnancies and breastfeeding which, as any mum would know, hugely impacts your body.
"My defining moment to kickstart my journey was a long one, after 2 back-to-back pregnancies and breastfeeding my body was struggling, when my youngest finished breastfeeding I knew it was time to start focusing on my health."
It's been a few months since she started with The Healthy Mummy but she went all in. She's not too phased however that her weight hasn't changed because she's seen changes in her body, health and the clothes she now fits.
"I've been on my journey with Healthy Mummy since March 2022 but went all in and dedicated myself on April 25th 2022, since then although I haven't lost a single kg I have gone from a size 20 to a size 8 top and size 12 pants."
Beyond these changes, she's also seen plenty of changes in her physical and mental health.
"I've seen many health benefits during this time including more energy, less joint pain, and fixing lingering pelvic girdle issues from my pregnancy over 2 years ago."
"A huge change is my level of happiness which is incredible since I suffer from depression, my lows are no longer as long or as low."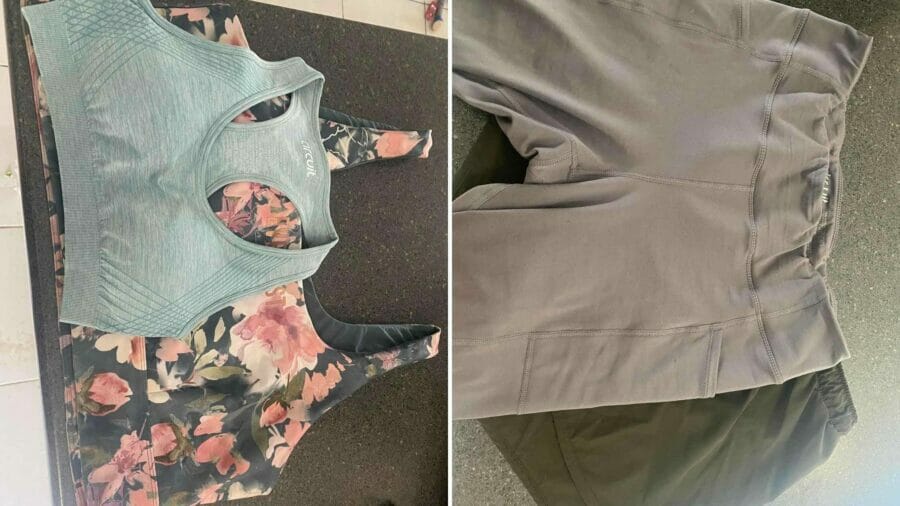 Tiffany doesn't focus on the number on the scales but has noticed a change in her clothes which has continued to motivate her.
"Since I'm now officially half the clothing size number I was in my upper body when I started I thought I'd do a fun comparison of sports bras from when I started to today. I don't feel that much smaller but wearing the item and looking at the comparison between the two is huge! I also compared against some shorts I'd put away in storage for summer (guess I'm gonna have to do a shopping spree for summer clothes)."
Tiffany's favourite Healthy Mummy Meals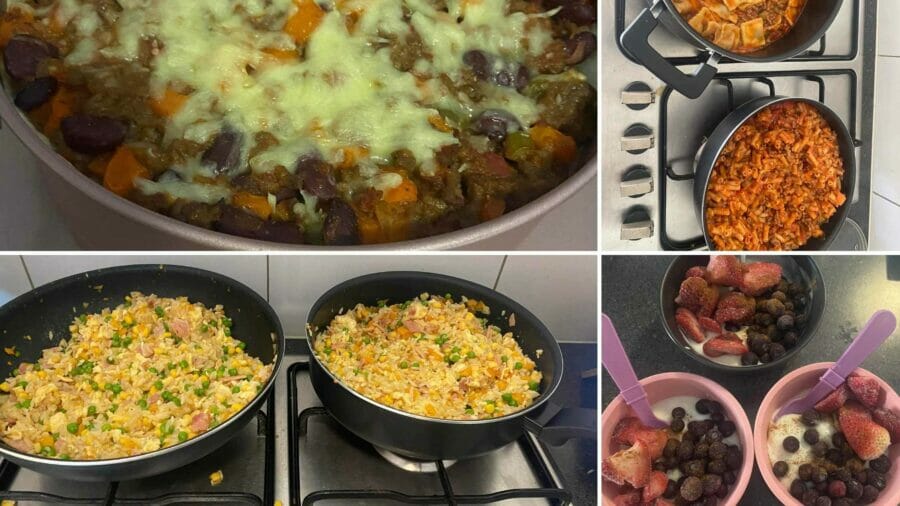 I absolutely adore all the Healthy Mummy products that I've tried but my top 5 favourites are the premium smoothies in Espresso, Strawberry Cheesecake and Caramel Bikkie, the Booty Bands and my newest favourite is the Bloat tablets.
Some of my favourite meals and snacks include Mexican Lasagna, Chinese Beef Broccoli and Soba Noodles, Stovetop Beef Lasagne, Ham Cheese & Pineapple Quesadilla, High Protein Fruit and Yoghurt Bowl, Caramilk Weetbix Slice and Mint Choc Bubble Crunch.
Tiffany's favourite workouts
My top 3 favourite Healthy Mummy workouts are Booty Burner Butt and thighs Standing, Take 10 hand weights Total Body and Take 10 Kickboxing Upper Body Tabata with Hand Weights.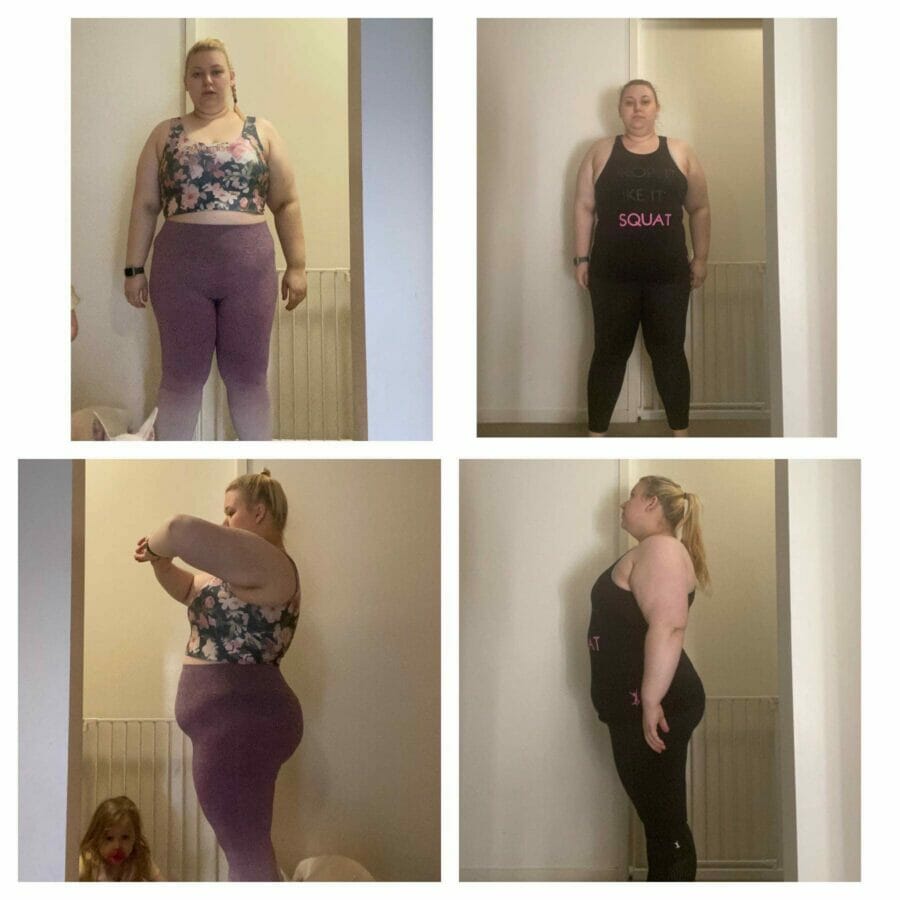 Tiffany's top 3 tips for success
Start Small, make sustainable changes so that each change is one that will last so you don't fall off the wagon
Break up your goals into time frames that work for you to maintain motivation and goals that will challenge you enough to push for it but that you know you can reach. (I like to set small weekly goals as longer than this my motivation drops and I stop pushing myself as hard)
Don't focus on the scale number. Clothing and Measurements are a more honest way to track your progress since gaining muscle or storing water weight won't affect these numbers like it does the scales.
If Tiffany had to give just one piece of advice to mums just starting their journey it would be not to wait.
"My greatest piece of advice is to not wait until you reach your goals to work on strength training, changing the body composition of fat and muscle is a great way to help speed up to physique aspect of your journey and the more muscle you have will mean your body is burning more when it's at rest."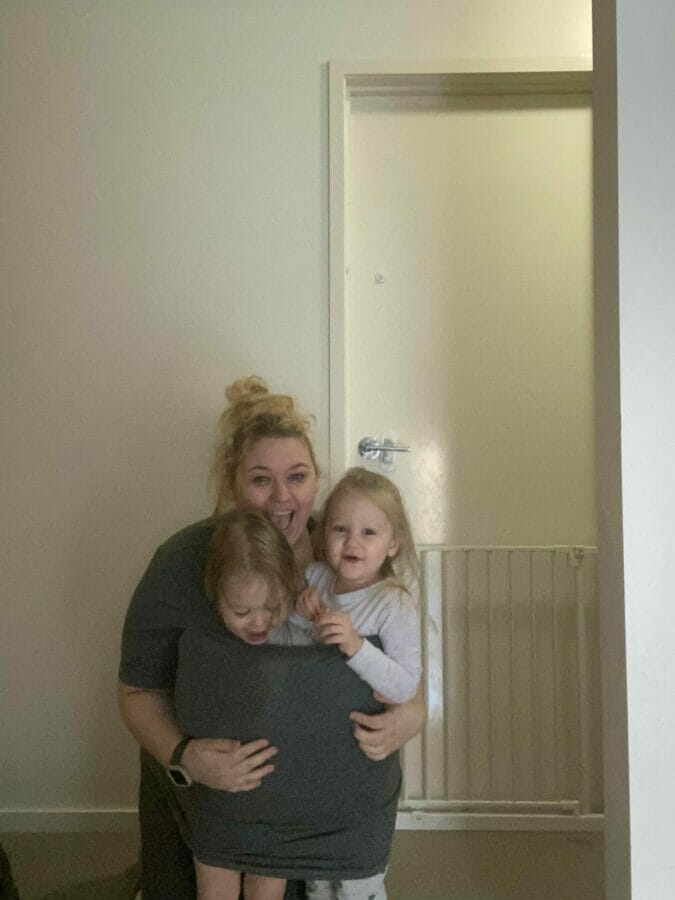 Along with the health benefits and weight loss, Tiffany has seen how The Healthy Mummy can help her family eat more for the same cost. She says she may not be saving money but she appreciates that she gets more out of her weekly shop than she used to.
"Being with Healthy Mummy hasn't particularly made me save money but rather has allowed my family to eat more for the same weekly budget."
"Our household shopping budget has been $200 a week for the last 4 years and previously it accounted for dinners and a few snacks. Once the kids came along it accounted for the extra food for them at the reduction of some of our snacks, now it accounts for 3 meals and 3 snacks daily for all 4 people with extras for my toddlers who like to graze during the day."
She suggests you repeat meals to help with your budget.
"My top budget tip is to be repetitive so that you can stock up on your pantry staples and make use of sales."
We love to see your amazing results and the work you're doing Tiffany! Keep kicking butt.
Join our incredible community of supportive mums TODAY!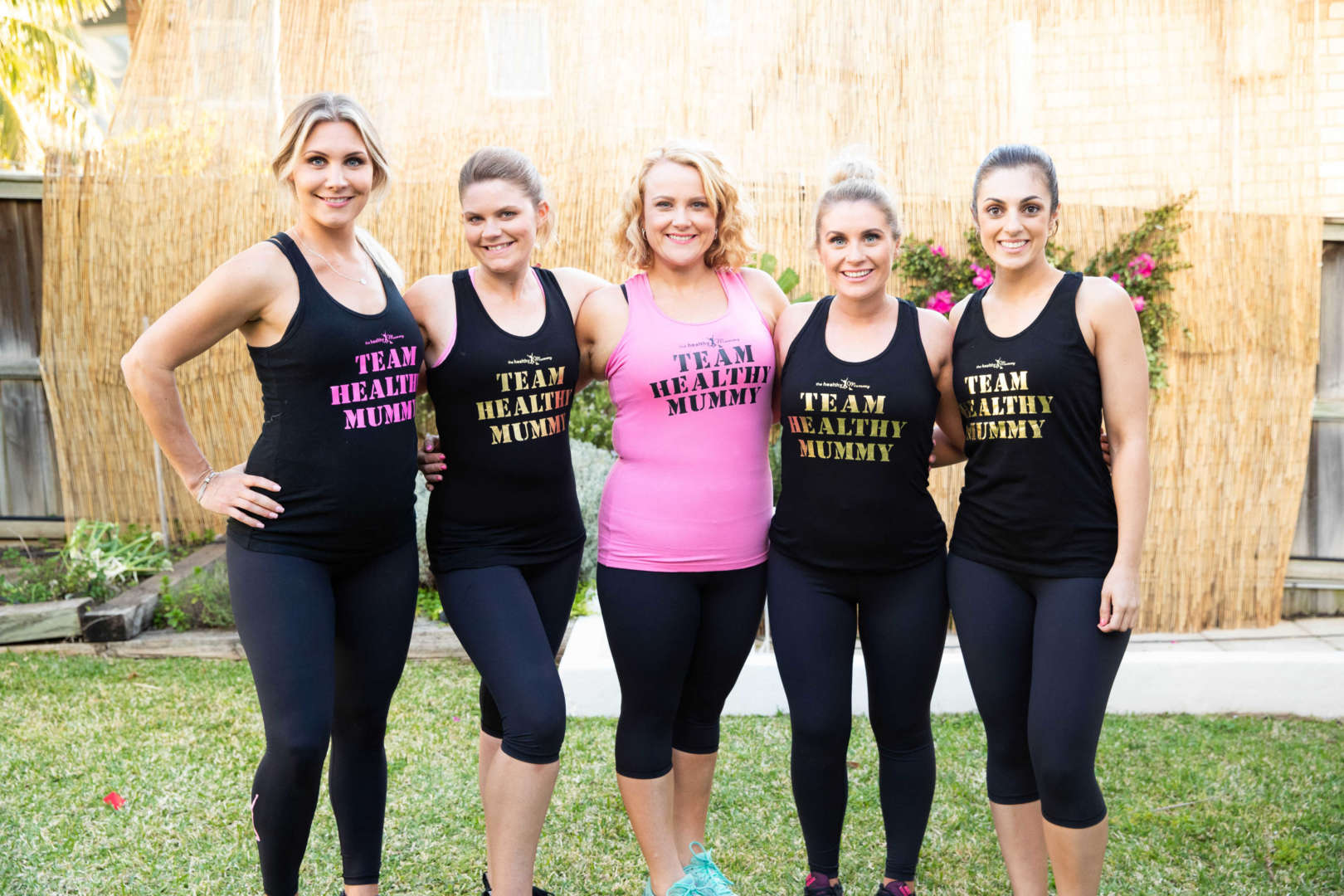 With hundreds of thousands of mums from all over Australia all with the same goals, the same concerns and the same struggles our community is there to support you through it all.
Join The Healthy Mummy community today.
Are you ready to kick-start your weight loss?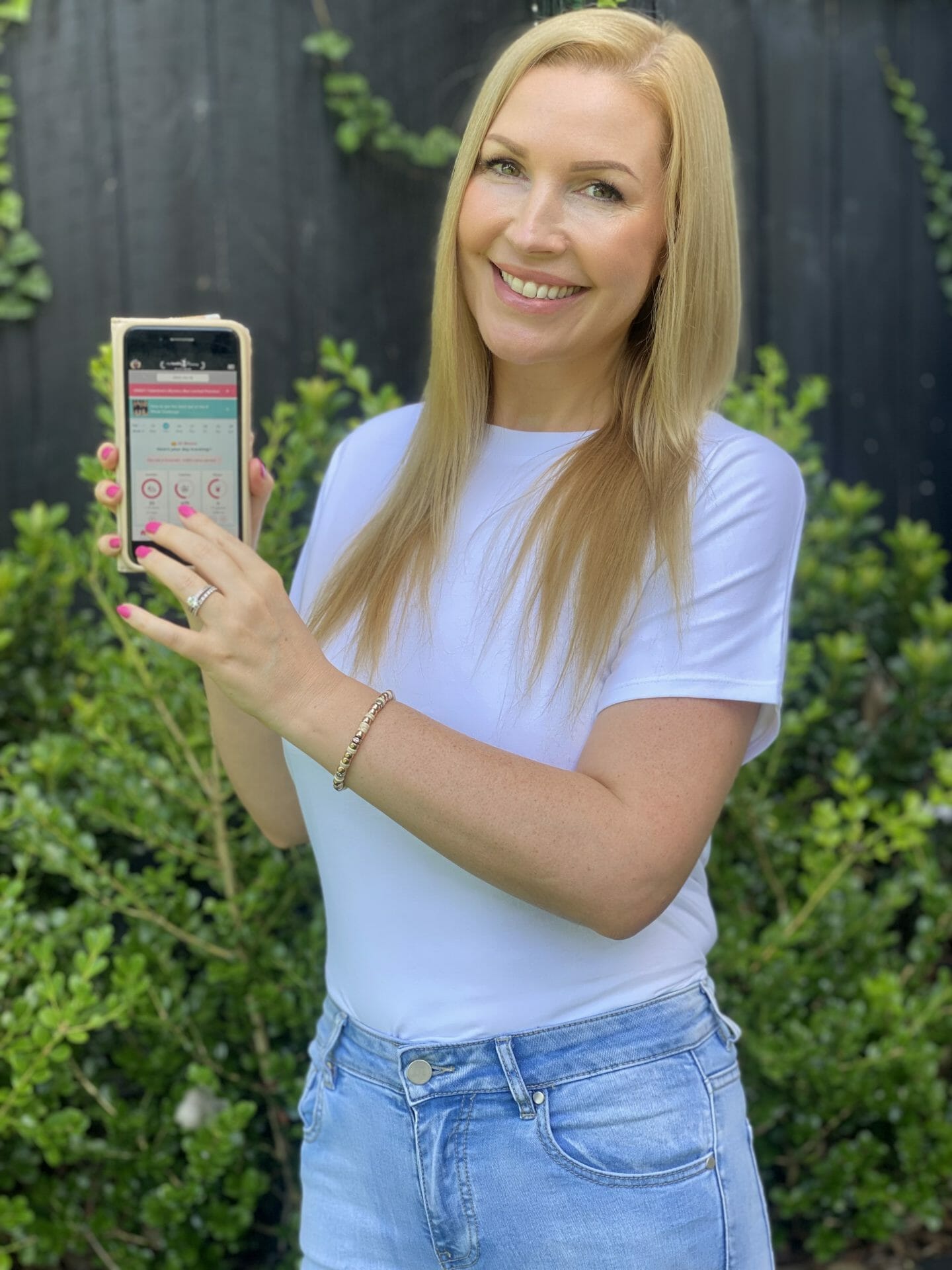 Want to shift your weight but feel like you have NO TIME in your day to exercise and eat healthily?
That's where the Healthy Mummy's 28 Day Weight Loss Challenge can help.
What do you get? You get access to:
28 days of at home exercise routines (no gym needed) – with video instruction
Customisable and breastfeeding friendly meal plans
Time-efficient exercises for busy mums – under 30 mins
Challenge combines Pilates exercises with interval and circuit training (HIIT)
Suitable for basic to advanced fitness levels.
Home to thousands of EASY-TO-MAKE recipes.
Find out more about joining the 28 Day Weight Loss Challenge.