UK charity Veganuary has launched a pack of cards called The Vegan Kit, which provides advice about switching to a plant-based diet.
Each pack contains 40 cards, with tips on eating out, nutrition, grocery shopping, and more. Some also feature quotes from vegan celebrities such as Sara Pascoe and Joaquin Phoenix. The cards are illustrated by Cachettejack, a Spanish illustration duo with a distinctive style.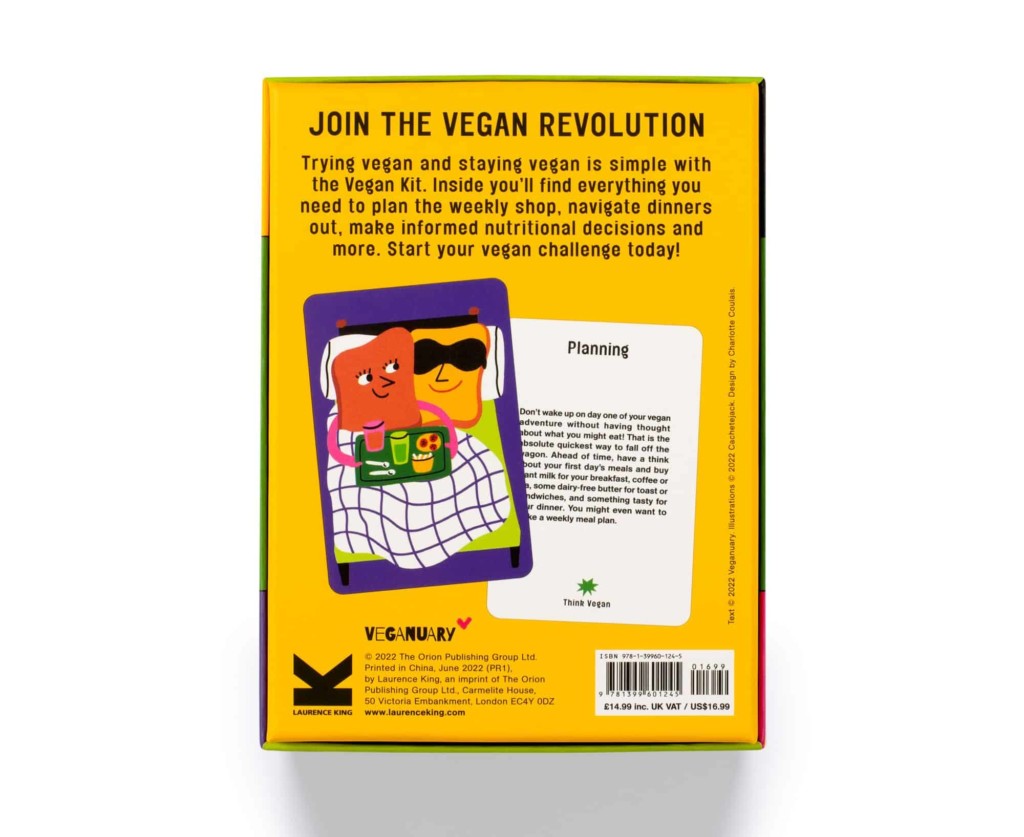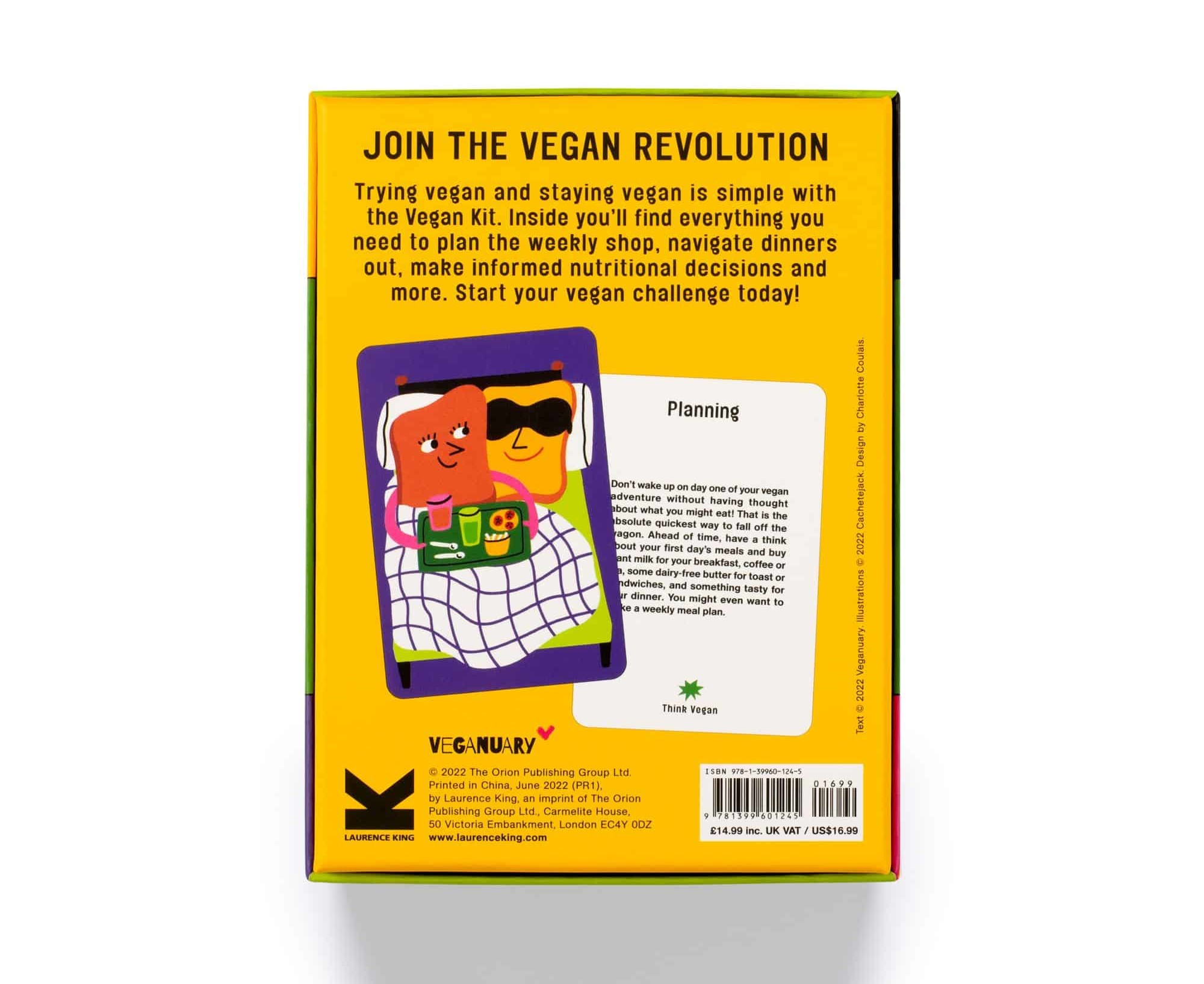 Veganuary campaign
The Vegan Kit has launched in time for Veganuary's annual campaign, which encourages the public to try a vegan diet for the month of January. Having now been active for several years, Veganuary told vegconomist that the campaign had "played a significant role in making veganism more mainstream".
Veganuary 2022 saw support from a huge lineup of celebrities, including Joanna Lumley, Bryan Adams, Venus Williams, and Jane Goodall. In previous years, the vast majority of participants have reported permanently reducing their meat consumption following the campaign.
"As more people become aware of the incredible impact our food choices have on the health of our planet, our own bodies, and on animals, attitudes towards eating vegan are changing and so are our diets," said Veganuary Head of Communications Toni Vernelli. "The Vegan Kit is here to help make that change much, much easier!"
The Vegan Kit is published by Laurence King and is available from the publisher's website.